Housing and Shelter
Homeless Resource Guide
This site is published by Friends of the State Street Family (FSSF) to be used by volunteers and advocates to better assist them in finding resources while doing outreach. Read More >
Tenant Resource Center
Tenant Resource Center (TRC) offers free housing counseling for tenants and landlords interested in learning more about their rental rights and responsibilities under Wisconsin law. Read More >
Housing Help Desk
At the Housing Help Desk tenants, landlords, and service providers can find information, applications, and referrals to help people find and maintain quality, affordable housing. For information and services, contact the Housing Help Desk at (608) 242-7406, or stop in during business hours. Read More >
Salvation Army
The Salvation Army provides emergency shelter to single woman and families in Madison and Dane County. The Salvation Army offers a variety of supportive social services and housing options for homeless and low income families. Read More >
Porchlight, Inc.
Porchlight provides emergency shelter, food, employment services, counseling, and affordable transitional and permanent housing to homeless people in the Dane County area. Porchlight's services are designed to foster independence and the transition into permanent housing and employment. Read More >
The Road Home
The Road Home Dane County is committed to developing long-term relationships with homeless families with children that can change lives. They work with families not only to relieve the immediate crisis of homelessness, but also to build skills, resources, and relationships that set the stage for long term success. Read More >
Shelter from the Storm Ministries
Resources for homeless and low income families are available in Sun Prairie, WI. Read More >
---
Parents & Families
Care Net / Elizabeth House
If you are pregnant, or think you might be, you are not alone. Compassionate professionals and client advocates at Care Net Pregnancy Center are there to give you free, confidential peer consultations and support in a comforting environment. They will listen to you and help you develop positive solutions focused on the well-being of you, your family, and your unborn child. Read More >
Food Pantry PDF
A regularly updated guide to Dane County Food and Personal Essential pantries is available. Read More >
Planned Parenthood
For nearly 100 years, Planned Parenthood has worked to improve women's health and safety, prevent unintended pregnancies, and advance the right and ability of individuals and families to make informed and responsible choices. Read More >
Public Health, Madison and Dane County
Public Health offers two free perinatal programs for people who are pregnant living in Dane County. Nurse-Family Partnership and Prenatal Care Coordination provide support and information needed to have a healthy pregnancy and healthy baby. Clients do not need to be legal residents to receive assistance. Phone 608.266.4821 for more information. Read More >
Early Head Start / Dane County Parent Council, Inc.
Dane County Parent Council (DCPC) is a community based, private, nonprofit umbrella agency for the delivery of a variety of child development and family support programming, that is designed to enhance the well-being and future success of participants. Read More >
Domestic Abuse Intervention Services (DAIS)
Domestic Abuse Intervention Services (DAIS) believes that a world free from violence is possible. They work to make Dane County, WI a safer, more just, more equitable place for people, who have experienced domestic violence, as well as their children and the people who love them. Read More >
Canopy Center's Parent Stress Line
608.241.2221 | 8:00 a.m. to 10:00 p.m. daily
Canopy Center is a Dane County agency that offers programming to prevent child abuse and neglect, strengthen families, and promote healing of those affected by abuse.
Teens Rise Above
A community-empowered program that initiates and inspires teens. Read More >
OutCare Health
OutCare Health is a non-profit 501(c)(3) organization with the purpose of providing extensive information and education on lesbian, gay, bisexual, transgender, and queer (LGBTQ) healthcare to providers and the public. OutCare has a national directory of LGBTQ culturally-competent providers, a nationwide LGBTQ public resource database, a diverse Mentorship Program, and cultural competency trainings. Read More >
United Way 211
United Way 2-1-1 (formerly First Call for Help) is an information and referral service that connects people to a variety of resources: bill payment help, housing search assistance, support groups, food pantries, community clinics, and many other services. They are available every hour of every day and can assist in almost any language. Read More >
Birth Injury Justice Center
Birth Injury Justice Center provides help to guide and assist families with cerebral palsy and other disabilities caused by physical birth injuries. Read More >
---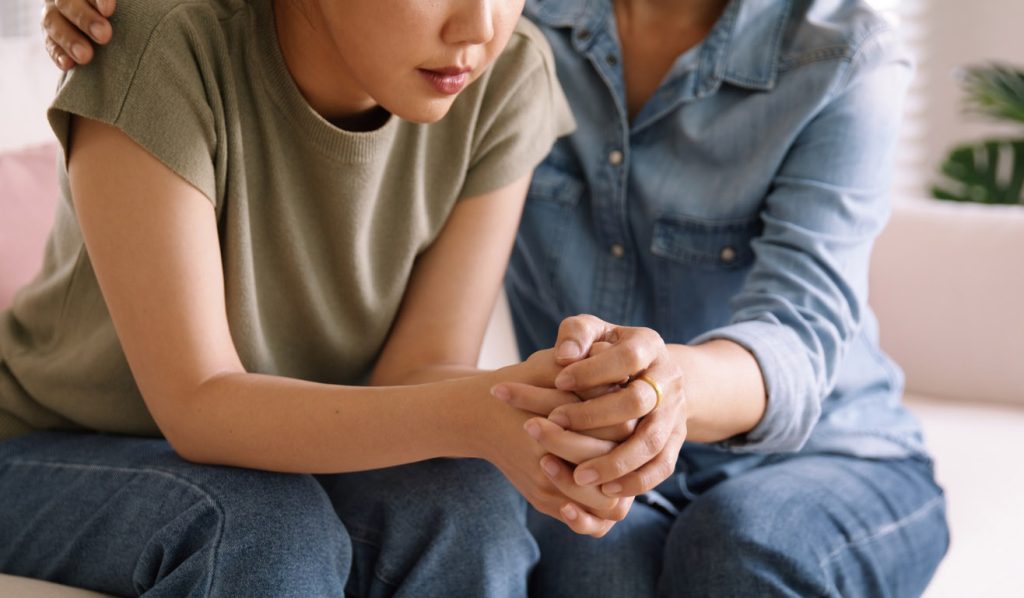 Substance Abuse &
Mental Health Services
Tellurian
Tellurian UCAN, Inc. is a not-for-profit agency that provides a wide array of human services. Services address problems relating to substance abuse and addictions, mental illness, and homelessness. Read More >
Journey Mental Health
Journey is a nonprofit agency located in Madison, WI providing comprehensive mental health and substance abuse services to residents of Southern Wisconsin. Your visit there is the first step on the journey to recovery for yourself, a relative, friend, neighbor, or co-worker. Read More >
Parent Addiction Network of Dane County (PAN)
Site for parents, families, and friends who have a loved one affected by drug addiction. This site can help you find answers to the many questions that surround addiction, treatment, insurance, legal issues, recovery, and getting support. Read More >
---
Inclusive Employment
Wisconsin LGBT Chamber of Commerce Job Board
What To Do If You Experience LGBTQ Discrimination While In The Workplace
Title VII of the Civil Rights Act protects a variety of classes from discrimination. While it has long been perceived that the Act prohibits discrimination based on religion, color, sex, race, or national origin, it was not until a Supreme Court ruling in June 2020 determined that gender identity and sexual orientation were protected classes did the Act prohibit LGBTQ discrimination. If you have been a victim of LGBTQ discrimination at work, you may be able to pursue a claim against your employer.
Examples of LGBTQ Discrimination
There are many ways in which LGBTQ discrimination can occur in the workplace:
Offensive comments or slurs — They make offensive remarks regarding your gender identity or sexual orientation, or constantly make offensive jokes.
Question your gender identity — They question you about your sexual orientation and/or gender identity.
You are denied a promotion — You are not promoted to a position you are qualified for, and comments were made about your sexuality and not fitting in.
Filing A Workplace LGBTQ Claim
If you are a victim of LGBTQ workplace discrimination, you could get a claim underway against your employer. Check to see if your employer has protocol in place for pursuing a workplace discrimination claim. You can do this by reviewing your handbook or contract. Be sure to follow proper procedures and maintain documentation. Your first step is to notify your employer by talking with a human resources (HR) representative or a supervisor. If the matter is not resolved within the company, you will need to contact your state agency that handles discrimination violations or the Equal Employment Opportunity Commission (EEOC).
You can file your claim online, over the phone, or by postal mail. You may be able to call to schedule an in-person appointment. The EEOC representative assigned to your claim will investigate your claim and work to get a satisfactory resolution for your claim. The representative will also contact your place of employment. If your state has applicable laws, then those are overseen by a state agency.
In Wisconsin, you can file a discrimination complaint with the Wisconsin Equal Rights Division (WERD). When you file a discrimination complaint on the state level in Wisconsin, it will be dual filed with the EEOC, that way you don't have to file two complaints.
Remedies To LGBTQ Discrimination
If you are a victim of LGBTQ workplace discrimination, you can ask to be compensated for damages you suffered because of the discrimination. The EEOC or the state agency investigating your claim can also enforce criminal penalties or fines against the employer. Damages often claimed include lost wages, lost benefits, and mental anguish. You may be reinstated to your job or given a promotion. An employment law attorney can help you with your LGBTQ workplace discrimination claim against your employer. There is a time limit for pursuing a claim, so act quickly.
Resources:
https://www.eeoc.gov/youth/sex-discrimination
https://www.employmentlawhelp.org/discrimination/gender
https://gceo.georgia.gov/complaints/employment-complaint-form
https://dwd.wisconsin.gov/er/civilrights/complaint.htm
---
Legal
Dane County Family Law Resource Guide
Parent, youth, family court, divorce, grandparents' rights and more. Read More >
Wisconsin State Bar
Wisconsin State Law Library
Includes legal documents by county, information on health, disabilities, consumer directories, legal assistance resources for low-income individuals, and family law. Read More >
---
Immigration Affairs
Dane County Family Law Resource Guide
Briarpatch Youth Services supports the immigrant, refugee, and undocumented youth and families in our community. We recognize that the presence of ICE in Dane County may cause distress for some community members.
For more information regarding your immigration-related rights, please click on the following link: https://www.nilc.org/get-involved/community-education-resources/know-your-rights/ or call Centro Hispano at 608.255.3018.